Honey, Dates, And Saffron: A Sweet And Spicy Episode Of Point Of Origin
Point of Origin is a podcast by the makers of Whetstone Magazine. Both podcast and magazine are dedicated to the food we eat: where it comes from, who grows it, and how it gets to our plates. As host and co-founder Stephen Satterfield points out, many food and travel shows don't take the time to highlight the indigenous people who actually grow, harvest, and maintain traditional ingredients, spices, and recipes, instead simply enjoying the fruits of their labors. This podcast puts these makers front and center, "exploring local food, globally." On this episode, Stephen talks with several guests about flowers that become fruit, featuring Leila Elamine from Recipe Hunters about harvesting dates in Egypt, Gordon Hull of Heidrun Meadery about fermenting honey to make wine, and spice importer Ethan Frisch of Burlap and Barrel about the process of making saffron.
Leila Elamine wasn't always the food documentary filmmaker and volunteer farmer she is today; she actually worked in cancer research for years, often with patients who had only months to live. "I kept hearing, 'I wish that I'd lived my life according to my passions and interests'…one patient in particular, he said, 'Leila, say yes to everything and reach for the sky,'" Leila recalls. So she started to dive into what she really loved: food and farming, until she had a "crazy idea about six years ago to start volunteering on farms around the world...we've volunteered in over 70 international communities learning about traditional food practices...and working with some of the most amazing people you can imagine." One of those communities was in the Siwa Oasis in Egypt, where Leila went to harvest dates. "We drive for seven hours in the desert...you can see nothing but sand and sky," Leila says. "All of a sudden...you see the most stunning glistening lakes. And you see palm trees...you feel like you've entered paradise...it doesn't even feel real. So incredibly beautiful."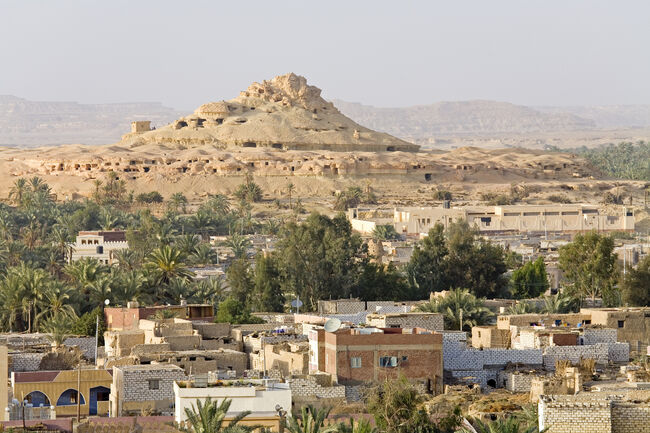 They got in touch with people who harvest dates, offering to work in exchange for a place to stay and being able to take photographs of the process. Turns out, harvesting dates is not only difficult, but dangerous: men shinny up 50 foot palm trees wearing nothing but socks, and at the top of the trees are long spikes. "And if the spikes…pierce you...they can infect you, so you have to...burn the area that has been touched by the spike." Not only that, but Leila discovered there are poisonous snakes living in and around the bases of the trees, and "if you step on them…'they'll bite you...and you'll die,'" she was told. The locals didn't have that problem, she found out, because they're given minute doses of the snake's venom as infants, so they develop a resistance to it. 
It all pays off, though, when they get the dates and start cooking. "Literally everything you could possibly make with dates, they make...they make date bread, they make date pudding, they make date juice, they make date alcohol." She tells Stephen about a particular dish called tagilla, which is made by stirring dates over a fire for hours and hours until it achieves a creamy, pudding-like consistency. "I've never tasted something before that after having it you immediately feel...like a crazy energy boost...and it fills you up for hours and hours."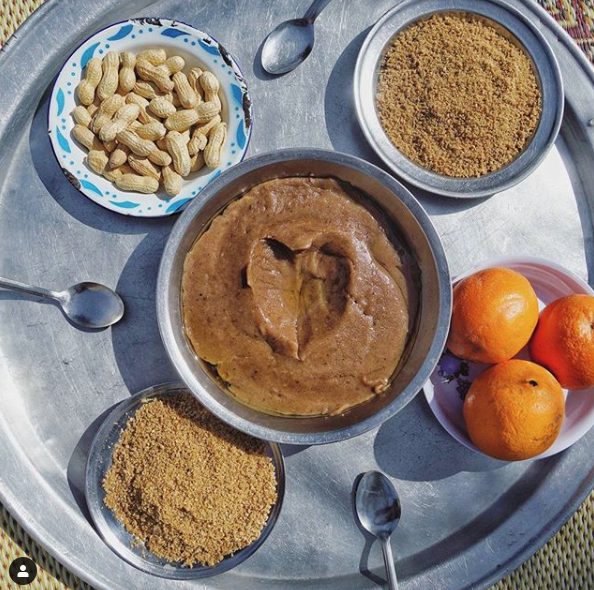 Then, Stephen talks to Gordon Hull about honey: how not only the flowers from which the bees collect pollen affect the flavors of honey, and therefore the mead Gordon makes, but how the animal's own enzymes can affect the taste as well. He also discusses his unique process of making sparkling mead, which Stephen calls "one of the most distinctive beverages you will ever taste." And later, Ethan Frisch talks about saffron: how to grow and harvest the spice ("It's incredibly labor and land intensive...you have a very tight window, usually a couple of weeks in the fall...when you have to pick all of your flowers," Ethan says), and the many saffron scams out there (don't be fooled, friends - it's all about the stamens). Tune in to learn more about how some flowers become fruits, and the people who make it happen, on this episode of Point of Origin.
If you want to be sure you're listening to the podcasts everyone else is checking out, iHeartRadio has you covered. Every Monday, iHeartRadio releases a chart showing the most popular podcasts of the week. Stay up to date on what's trending by checking out the chart here. There's even a chart just for radio podcasts here, featuring all your favorite iHeartRadio personalities like Bobby Bones, Elvis Duran, Steve Harvey and dozens of others.
Photos: Getty Images